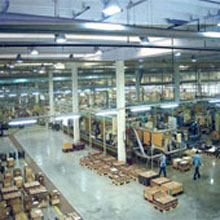 DQS Canada Inc.
Phone: (519) 896-5663
Kitchener, ON
Canada
dqs@dqs.ca
Workshop description:
5S is a methodology for organizing, cleaning, developing, and sustaining a productive work environment.
The 5S workshop provides detailed training in the techniques of sort, set aside, shine, standardize and sustain.
This workshop will provide you with specific strategies for making sustainable improvements in your work lace so that you can take the strategies back to your company and begin implementing them immediately.
The length of the workshop depends on the size and complexity of the organization.
Benefits:
Improvement to on-time delivery
Improvement to quality and reduction of defects
Increase in productivity
Reduction in lead times
Reduction in materials waste, space and time
Reduction in inventory and storage costs
Reduction in changeover time
Reduction in equipment downtime
Improvement in safety