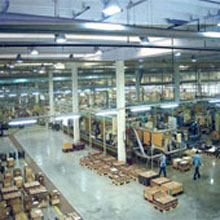 DQS Canada Inc.
Phone: (519) 896-5663
Kitchener, ON
Canada
dqs@dqs.ca
Service description:
One of the main challenges for organizations pursuing registration is the development of the suppliers' quality management system to conform to ISO/TS 16949, as required by the standard.
In many cases, second-party assessments are acceptable and more cost effective for your suppliers.
The expertise of our auditors will help your company in the development and assessment of your supplier base.
Benefits:
Get the knowledge and expertise of experienced auditors and specialists.
Save money outsourcing the supplier development functions in your company.
Have your employees focused on essential business requirements instead of supplier development activities.
Save on training costs