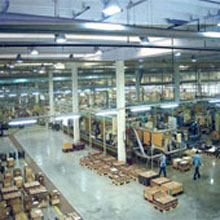 DQS Canada Inc.
Phone: (519) 896-5663
Kitchener, ON
Canada
dqs@dqs.ca
We provide training to support your continuous improvement process implementation. Check the list of trainings and workshops for details. Starting with the "Basic lean principles" to a complete five day "Lean champion course" we provide the necessary knowledge for your team to start developing their own CIP projects.
Check out our unique "Kaizen blitz workshop" performed in host companies with real projects.
All trainings can also be delivered on site.
Please ask for a quote.
t