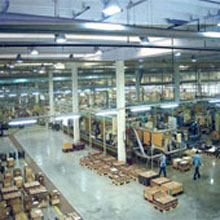 DQS Canada Inc.
Phone: (519) 896-5663
Kitchener, ON
Canada
dqs@dqs.ca
Workshop description:
Participants will understand how to produce or process an item only when the customer needs and requests it.
Learn how to build to actual orders or a combination that includes strategic finished goods for key customers.
Through a combination of presentations and practical application, participants will learn about the seven wastes and hidden inventory.
The goal of any process is the pursuit of perfection through the continuous flow of work, one piece at a time.
Benefits:
Prevents excess inventory and over production (cost effective)
Eliminates waste
Eliminates hidden inventory
Leads to minimum inventory cost