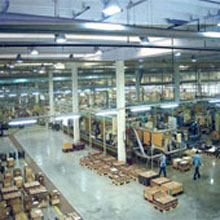 DQS Canada Inc.
Phone: (519) 896-5663
Kitchener, ON
Canada
dqs@dqs.ca
Workshop description:
This 4 days workshop will analyze and change the way of changing over your equipment to obtain big reduction in the total set up time. The sequence to achieve this without big capital expenditure is:
Analyze the existing procedure
Classify the process steps in external, internal and waste.
Transform internal steps into external whenever possible
Reduce all other activities
A fun workshop with technological support to analyze the activities and involving your team to reach the success.
Benefits:
Reduces adjustment as part of the set up
Reduces the inventory
Smaller lot sizes
Increases the flexibility in production
Faster response to the customer
Improves delivery performance
Smaller delivery times for mixed products