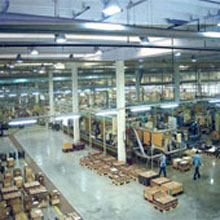 DQS Canada Inc.
Phone: (519) 896-5663
Kitchener, ON
Canada
dqs@dqs.ca

In our vision a well implemented continuous improvement process leads the companies to excellence.  A combination of tools focuses and aligns the entire organization on the endless pursuit of perfection. It is human nature the desire to improve. Our expertise relies on showing them simple ways to do it. Working in challenging environments all their professional lives our team members know how to approach the needs of different kind of businesses in a simple and very practical way.
With practical experiences in industries diverse as automotive, aerospace, banking, chemical, insurance companies, privately owned and publicly traded, small and large we have the right person to help your team achieve your goals.
There is no pre conceived solution. We understand continuous improvement and our team with international experience understands how to coach in an effective way. We will share our knowledge with you.