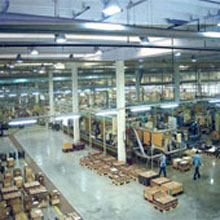 DQS Canada Inc.
Phone: (519) 896-5663
Kitchener, ON
Canada
dqs@dqs.ca
Service description:
Visual Management indicates at a glance what is in place, how it is performing and what still needs to be done.
Visual Management supports all other lean activities such as 5S, TPM, STR.
Visual Management helps your company, your staff and your client to insure that the proper measures are in place and understood by all.
By visualizing the targets your team will boost their performance and achievements constantly.
We develop, support and customize the implementation of visual management systems from the design to the assembly and installation of boards.
Benefits:
Provide a clear and common understanding of goals and measures
Allow people to align their actions and decisions with the overall strategic direction of the company
Offer an open window to your organizations performance
Provide the same unbiased information to everyone, whether owner, manager, operator, or visitor
Aid in Informing, visualizing performance, and recognizing employees