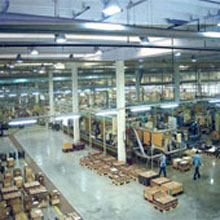 DQS Canada Inc.
Phone: (519) 896-5663
Kitchener, ON
Canada
dqs@dqs.ca
Service Description:
Value stream mapping (VSM) is the documentation of the flow of information and material from receipt of customer order to delivery of finished product.
A two day hands-on workshop provides participants with a visual tool that graphically identifies every process in a production flow, giving visibility to both the value-added steps as well as the non-value-added steps.
This workshop can be performed at your location using your own examples.
Benefits:
Learn to visualize the product and information flow
Identify links between information, material and process
Identify sources of waste
Establish a clear vision for value stream
Prioritize improvement activities
Focus attention on key activities that will improve the lead time and reduce the total cost of product