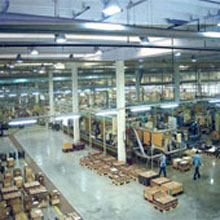 DQS Canada Inc.
Phone: (519) 896-5663
Kitchener, ON
Canada
dqs@dqs.ca
Service description:
Suggestion box doesn't work?
There are many different ways to get good ideas from employees who work for you and give them a part of the savings.
This service is designed to find out how you can introduce an effective recognition program and what went wrong with many others. It will show how you can overcome the simple mistakes that many people make when setting up a recognition program.
If you introduce a recognition program and get it wrong, you will ruin the opportunity of getting it right for several years.
Benefits:
Make your employees feel part of the business
Get big savings from implemented improvements
Continually improve your business with the commitment of all your team.
Implement a fair system to recognize employees