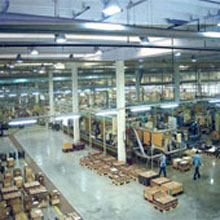 DQS Canada Inc.
Phone: (519) 896-5663
Kitchener, ON
Canada
dqs@dqs.ca
Workshop description:
TPM is a series of methods, originally pioneered by Nippondenso (a member of the Toyota group), to ensure that every machine in a production process is always able to perform its required tasks so that production is never interrupted.
TPM is a key component of the overall manufacturing philosophy.
In this workshop we train your staff on the seven phases of TPM and will go through a thorough cleaning of the target equipment. A follow up on the development of the next phases of the process is necessary.
Benefits:
Extensive OEE (overall equipment efficiency) improvement
Reduced cost of maintenance for plant equipment and processes
Increased throughput capacity
Elimination of production buffer stocks
Reduces machine down times.