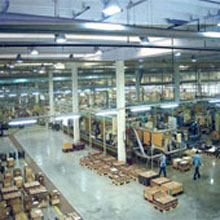 DQS Canada Inc.
Phone: (519) 896-5663
Kitchener, ON
Canada
dqs@dqs.ca
Service description:
With the volatility of the markets and lower production costs in developing countries, manufacturing companies have to transfer production sites.
Companies that transfer manufacturing process without an efficient program management risk failing. The greatest risks are disconnection with the customers, leading to complaints and temporary shutdown of the manufacturing process.
Our expertise can help you. We have proven experience in a major manufacturing transfer of automotive OEM that is considered a benchmark within this German organization.
Benefits:
Reduce costs. Our expertise will help you manage all transfer-related projects.
Cost control. Tight control on transfer costs and product manufacturing cost.
Implementation of lean tools.The manufacturing process transfer includes an analysis of how to improve the future process utilizing lean tools.
Risk analysis. Use our unique risk analysis tool with the "On Site PFMEA" technique.
Reliability. Flawless on-time production start at the new manufacturing site.