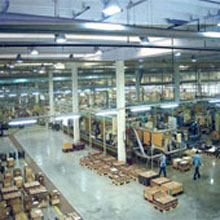 DQS Canada Inc.
Phone: (519) 896-5663
Kitchener, ON
Canada
dqs@dqs.ca
Welcome!
In this website you will find information on how to:
• Implement an effective continuous improvement process (CIP)
• Analyze and reduce waste in your business processes
• Achieve customer satisfaction through excellence in quality
Background:
Many companies are seeking ways to increase their profitability, maximize the benefits of their management system and improve communication with their employees.
With these needs in mind Business Excellency was created. We cooperate with several well known consultants specialized in training, lean manufacturing and visual management.
We offer several training programs and workshops to support your company in this venture: 5S (Housekeeping) as the starting point, lean management tools (Kaizen Workshops, Set Up Time Reduction, Kan-Ban, Ideas Management and Team Work) to develop the business, problem solving techniques to deal with the upcoming challenges and statistical process control to monitor your systems.
A powerful tool to manage conformity to your implemented management system is our internal auditors course, problem solving, core tools and many others.
See more while you navigate through our site.